Description: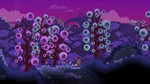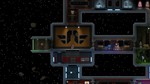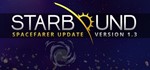 ? THIS IS A RESTRICTED GIFT WHICH CAN ONLY BE REDEEMED IN THESE COUNTRIES: ARMENIA, AZERBAIJAN, BELARUS, GEORGIA, KYRGYZSTAN, KAZAKHSTAN, MOLDOVA, REPUBLIC OF, TAJIKISTAN, TURKMENISTAN, UZBEKISTAN, UKRAINE, RUSSIAN FEDERATION.



? GIFTS CAN NO LONGER BE STORED IN A RECIPIENT´S INVENTORY.


Title: Starbound
Genre: Action, Adventure, Casual, Indie, RPG
Publisher: Chucklefish
Release Date: 22 Jul, 2016
Steam Store Page: http://store.steampowered.com/app/211820/

ABOUT THIS GAME
In Starbound, you create your own story - there's no wrong way to play! You may choose to save the universe from the forces that destroyed your home, uncovering greater galactic mysteries in the process, or you may wish to forego a heroic journey entirely in favor of colonizing uncharted planets.
Settle down and farm the land, become an intergalactic landlord, hop from planet to planet collecting rare creatures, or delve into dangerous dungeons and lay claim to extraordinary treasures.
Discover ancient temples and modern metropolises, trees with eyes and mischievous penguins. Make use of hundreds of materials and over two thousand objects to build a sleepy secluded cabin in the woods, a medieval castle, or an underwater arcade.
Starbound has been built from the ground up to be multiplayer and easily moddable. You have the tools to make the universe your own and modify the game to suit your play style - add new races, biomes, dungeons, and quests - the possibilities are limitless.


? INSTANT DELIVERY TO YOUR EMAIL ADDRESS.

Additional information:
How do activate a STEAM GIFT?

1. If you do not already have Steam, download and install Steam here http://store.steampowered.com/about/ . Once you have Steam installed, you will be prompted to create an account or login to an existing Steam account. If you do not have an account, please create one.
2. You will receive an e-mail containing a link that will open Steam to redeem your gift or in the Steam client you will receive a notification at the top right corner that says you have a new gift.
3. Clicking on "1 new gift" will take you to the following screen where you must click either Accept Gift or Decline Gift.
4. If you add the game to your Library will be listed in your Library > Games list in Steam, highlighting the game and clicking the "Install" will download the game to your computer.